MB Crusher Japan at Kobelco Open- House Kochi
20-11-2018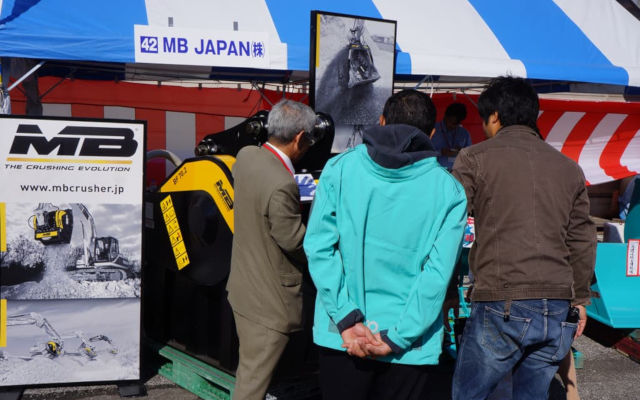 On 16 and 17 November 2018, MB Japan attended the Kobelco Open-House in Kochi, Shikoku Island, Japan.

The weather was beautiful and warm, all planned actvities at exhibition have been taken place as expected.

There was a large audience, and many children were able to enjoy the facilities and games made available by the organization.

A large tent was set up for refreshment and there were all the conditions to spend a pleasant day together.
A complete range of Kobelco excavators
Kobelco presented a wide range of its new excavators, combined with computerized control technologies for data collection and assisted operations.
More and more, we are moving towards the application of IOT (Internet Of Things) technologies in the construction sector.
Among others, those models were exhibited: SK20UR、SK30SR、SK38UR、SK260DLC、SK200、 SK165SR、SK75SR.
An area of excavators, mini-excavators and used accessories has also been set up, offered at very attractive prices.
The very kind and highly trained staff of Kobelco has assisted clients, their families and visitors, accompanying them through the exhibition, illustrating the technological innovations and collecting their requests.
A large number of suppliers presented accessories and equipment useful for work on site.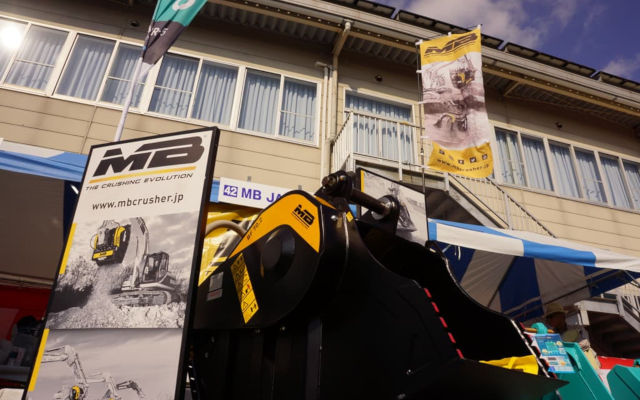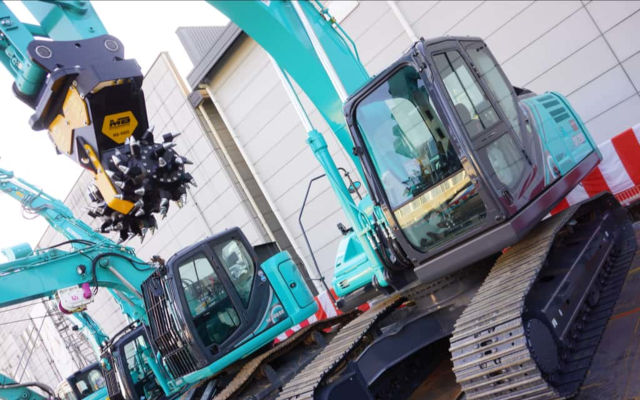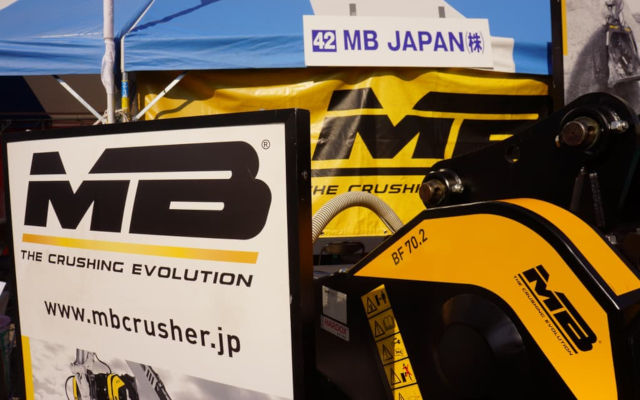 MB Crusher Japan presented the BF70.2 S4 crusher bucket and the MB-R800 twin-header, both suitable for excavators between 16 and 24 tons.

The MB-R800 twin-header has been connected to the Kobelco SK200 excavator, which is able to provide the control and power needed for effective operations at job site.

MB Crusher Japan sincerely thanks Kobelco for the generous hospitality and visibility offered.

Up to the next one!