MB CRUSHER INNOVATION AT N-EXPO 2017
22-05-2017
MB Japanese branch office will display MB attachments at booth A142
Once again MB Japan, Japanese branch office of MB Crusher, will be on stage at N-Expo 2017 (New Environmental Exposition 2017), the largest environmental exhibition in Asia, organized in Tokyo from 23rd to 26th May. At booth A142 MB Crusher will showcase its revolutionary machines that have radically changed the methods of work on site and that represent a therefore a sensible choice that results in significant savings while remaining "closer" to the environment. .
In fact, with MB attachments it is possible to save on manpower (with just one excavator operator), on the consumption of fuel used to power the mobile crusher and on maintenance, which is extremely simple and fast. That's not to mention the ecological 'cleaning' of the processes, which are carried out while creating minimal dust and noise for a low environmental impact. Contractors indeed will be able to reuse materials immediately at the job site and provide a greener option in recycling waste materials. By reusing the materials, contractors and businesses can begin saving time and money in reducing waste and trucking costs.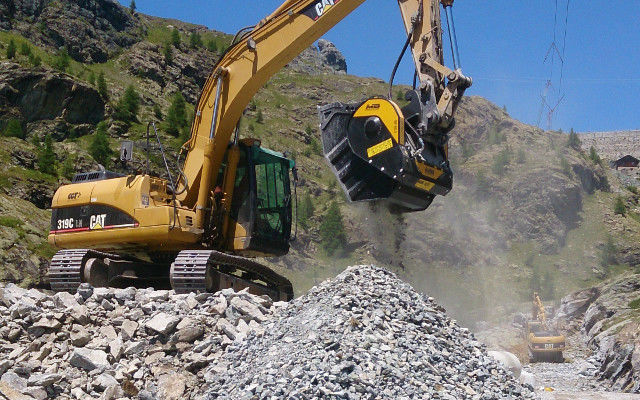 Moreover, the cost of using waste disposal sites to get rid of construction waste and excavated material has been on the hike in recent times. It is becoming increasingly expensive to store or recycle whatever is left from a demolished building or dug from an urban trench. In the future, excavated materials from urban construction sites is even said to be classified as 'contaminated material' by default, thus making further advancements in cost likely. Insofar, it makes perfect sense, not only ecologically but also economically, to re-use the same material on site.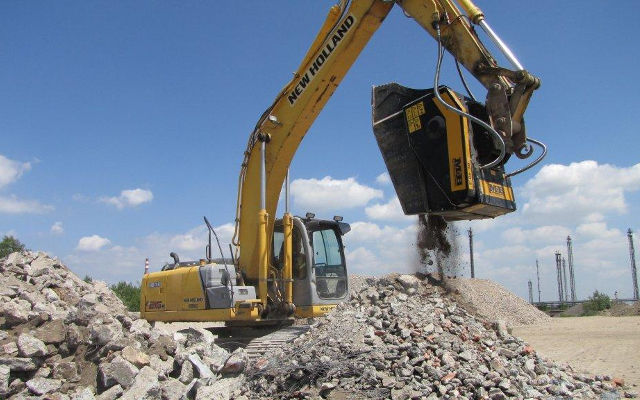 Five models of crusher buckets wil be on stage during the exhibition: the MB-C50, the smallest in the MB range. Agile in very tight spaces and efficient on small-scale sites; the BF70.2, ideal for small/medium-scale crushing work and urban sites; the BF80.3 compact, versatile and ideal for operations of crushing and recycling, both outside and in enclosed spaces; and the BF90.3, the first crusher bucket to be made in the world. Five must-have pieces of equipment that reflect the most up-to-date concept of construction jobs, thanks to their jaw movement that crushes inert materials directly on site, thus saving on costs and times.
Two models of screening buckets, the MB-S10 and the MB-S14, will also displayed, both equipped with baskets formed by interchangeable modular panels, available with holes of different sizes based on requirements, and the MB-G1200 sorting grab, that thanks to the interchangeable claws and the 360° hydraulic rotation it allows you to handle large loads and odd forms.
Operative since 2010, MB Japan manages product sales and deliveries quickly and efficiently, placing the expertise and specialization of the Italian team directly at the services of local customers. From MB's Saitama based office, it will be possible to have the buckets on site, ready to be delivered to the construction yard as quickly as possible. In addition, spare parts are made available through a just-in-time warehouse with on-line booking, thanks to which the requested part can be delivered to the construction yard within 24~36 hours.