MB crusher help reduce Canada's construction waste
02-11-2017
Crushing and recycling has become very important in demolition and urban site operations and the need to make the most of all available material, has prompted astute operators to use also the waste material which once was simply thorugh away or brought to a disposal. That's the reason why MB crusher products can represent a solution to cut down the demolition and crushing costs in many projects.
With MB is possible to crush the material and reuse it directly on site as road base, drainage filling, trench filling, limiting the purchase of new material and reducing transportation costs; all without adding any capex or primary equipment requirement to normal operations.
There are several examples and opportunities where MB attachments could be used to satisfy the requirements of the sector where productivity, performance and durability are essential. Let's take some example of the most important projects in Canada.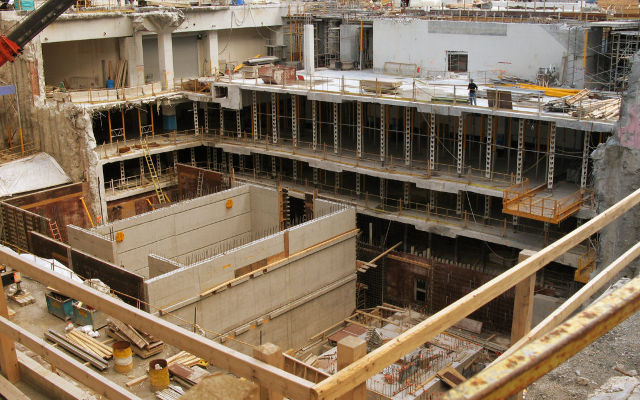 MB Crusher for social infrastructure
The Canadian government is planning to spend US$6 billion in social infrastructure by 2020, which includes expenditure on renovation and new housing buildings construction. Several government programs, such as the Affordable Housing Initiative (AHI), New Building Canada Plan (NBCP) and Made in Canada, also will continue to support the industry's growth over the forecast period (2016–2020), according to the CIC report. The market will be supported by a rising population, urbanization and improving economic conditions. According to the United Nations Department of Economic and Social Affairs (UNDESA), the country's population is expected to reach 37.6 million in 2020 and 40.4 million in 2030. Government efforts to provide affordable houses to the lower- and middle-class population through AHI also will encourage growth in the market.
[cit.http://www.cdrecycler.com/article/timetric-canada-construction-improvement-report/]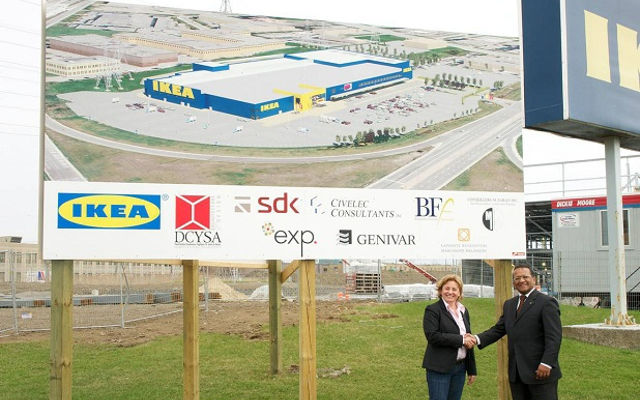 IKEA construction in Québec
IKEA Canada will build its new store in Quebec City. The store will take 14-16 months to complete and it will be approximately 340,000 square feet. The Quebec City store will be a destination for the whole family, including IKEA's full range of products. Customers will be able to take advantage of a suite of services such as home delivery, assembly, planning and returns.
[cit.http://www.newswire.ca/news-releases/ikea-canada-breaks-ground-on-quebec-city-store-627224711.html; picture Groupe CNW/IKEA Canada]
So, don't you thinks it's time to decorate your home? MB Crusher will bring you to the IKEA new store!
The choise of an MB Crusher product
The management of the waste generated by construction and demolition has become an important issue nowadays, above all in such kind of projects. Inert waste in fact can be a resource. The debris, for example, can be processed by MB Crusher machinery and transformed into material ready for re-use on the site itself, or sold for other applications. In this way, companies are no longer compelled to dispose of it at the dump, but can put it back into the work cycle, saving time and earning money. This could be a way to solve the biggest construction and demolition waste problems in Alberta, that consistently produces the highest volume of waste per capita in the country, ranks third in total waste production (behind Ontario and Manitoba) and has lower diversion rates compared with other provinces.
Using MB machines, the inert material can be recycled on the spot, thereby avoiding the pollution created by vehicles driving to and from the dump. And that's not all. The excavation trenches are filled in again with their original material, so the natural balance of the worksite remains intact.