Choose the right equipment for Jeddah Metro Construction
19-02-2016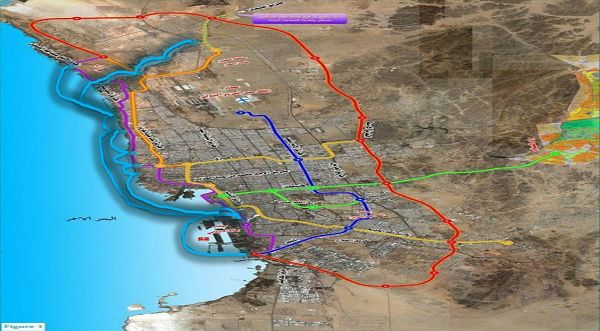 The project:
The system, due to be established by 2022, will comprise light trains, such as trams, along the Corniche and Al Dawai trains. Jeddah Metro will also serve Al Muntalaq Station, due to be connected with Haramain train to provide a seamless journey to Mecca.
The project, which is expected to cost $11.9bn (SAR45bn), will provide transport to 30% of Jeddah's commuters by the year 2040. (www.constructionweekonline.com)
MB solutions:
Use MB jaws crusher buckets, screening buckets and drum cutters for cutting down the demolition and crushing costs during Jeddah metro Project!
MB means solutions, innovations and versatility for crushing and recycling. Particularly useful in the most complex situations: small spaces, difficult access, steep slopes, urban areas and material with a lot of rebar. With the use of the MB crusher bucket the demolished material or the material resulting from excavation remains on the job site, and can be effectively crushed and reused directly within the same project.
MB eliminates the need to transport to the dump or landfill of demolished material and simplifies the operations by eliminating trucking and hauling as well as reducing the costs associated with the new filling material.
MB hydraulic attachments are built to satisfy the requirements of the sector where productivity, performance and durability are essential. MB is the best choice for earthmoving works, demolitions, road construction, piping and recycling with the highest respect of the environment.
Our testimonial
Watch our customer who have chosen MB attachments for high speed train line construction, in Ankara Sivas
Come and visit MB Crusher at Big 5 Saudi Exhibition or contact us to more information.
Big 5 Saudi Exhibition which will take place in Jeddah next March, from 7th to 10th 2016; it will be an unmissable occasion for discovering MB revolutionary solutions for your yard.