Choose an MB Crusher product for the Uganda-Tanzania Oil Pipeline
22-08-2017
It will be completed by 2020 and not only Uganda and Tanzania will have benefits, but also other countries in the region such as Kenya, South Sudan, Rwanda, Burundi and the Democratic Republic of Congo.
The construction of the 1,403-kilometre pipeline to transport crude oil from Hoima in Uganda to Tanga Port in Tanzania will bring important advantages to the countries.
"It will be cheaper and easier for these countries to use the pipeline compared to any other port in the East Africa Region, the Tanzanian route is cost-effective, reliable and secure"- Minister for Energy and Minerals, Professor Sospeter Muhongo, announced.
[cit. http://allafrica.com]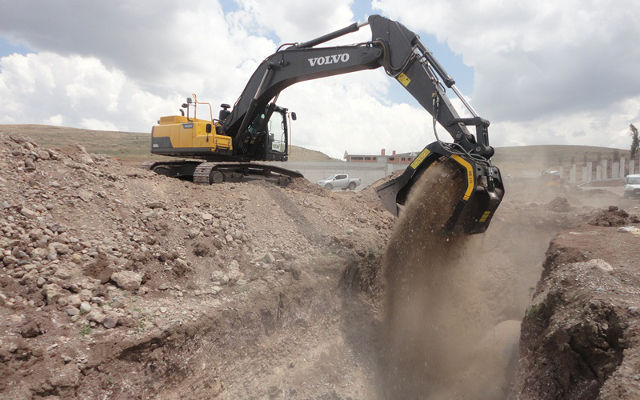 The choise of an MB Crusher product
By using MB's range for digs, channelling, construction and maintenance of sewage, water and gas pipelines, the costs of loading and transporting materials to the landfill are eliminated completely, with significant savings in terms of money and time.
Applicable to any kind of excavator, loader, skid steer and back-hoe loader, MB crusher and screening buckets allow crush and select the material in order to reuse it directly on site as road base, drainage filling, trench filling.
There are many important pipeline projects where MB Crusher products have been involved. For example, MB Crusher has been partner in the development of the South Caucasus Pipeline and Trans Anatolian Pipeline, providing 13 Screening Buckets MB-S18 for operations development in Azerbaijan, Georgia and Turkey.