Bucket screen MB-S23 yang di install pada ekskavator Komatsu PC-400EX
31-08-2017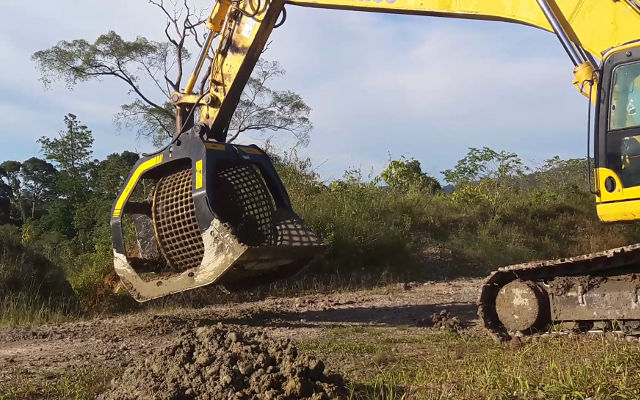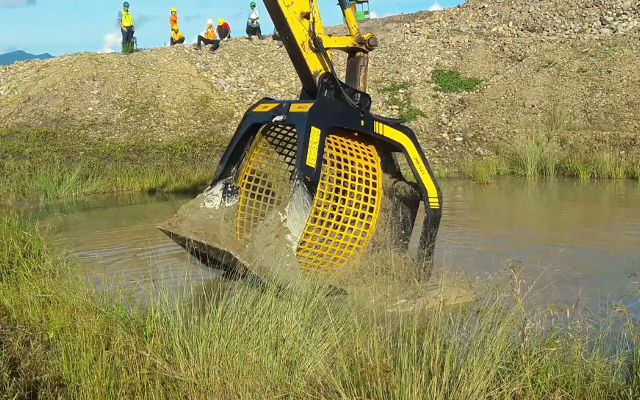 Loreh-Kalimantan Utara, Indonesia.
Salah satu pelanggan kami telah menggunakan bucket screen MB-S23 yang di install pada ekskavator Komatsu PC-400EX untuk membersihkan batuan aluvial dari pasir, lumpur, tanah liat, dll.
Setelah dilakukan screening, batuan yang disaring akan di crushing dan digunakan untuk pekerjaan pemeliharaan jalan.
Keuntungan apa yang didapatkan pelanggan? Penghematan biaya pengadaan batu (menggunakan bahan insitu tanpa harus membelinya lagi) dan penghematan biaya transportasi (bahannya langsung diproses di tempat)
******************************************************************
Indonesia, Loreh-North Kalimantan.
One of our customers has installed a MB-S23 screening bucket on a Komatsu PC EX402 excavator to clean the alluvial rock from sand, mud, clay, etc.
Once cleaned, the screened material will be crushed and used for road maintenance work.
What are the benefits for the customer? Less transport costs (the material is processed directly on site), more profits (the material is used in other sites without having to buy it again).