We decided to use MB Crusher attachments and we won contracts!
What happened when a Qatari company began to use MB Crusher equipment?
W

on a tender the construction of a huge shopping centre
Produced a large amount of high-quality material
Kept construction site costs low
Avoided inconvenience such us dust and traffic, throughout the contract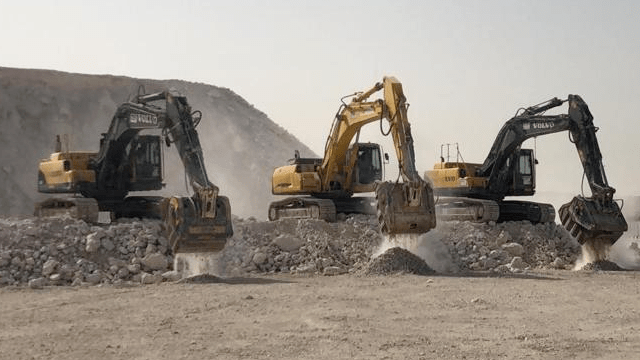 Instead of moving the excavated material out of the site, AL-PRINCESS CONSTRUCTION AND QUARRY CO. (ACQ) decided to use MB Crusher's screening and crushing bucket to treat it directly on-site. By sifting and crushing it they obtained a product that was immediately reused.
The entire operation was simplified, and the advantages were:
no more disposal costs
no procurement costs
no transport costs
no delays

With fewer tracks moving in the area, without downtime to wait for the delivery of the aggregates the entire job ran smoothly.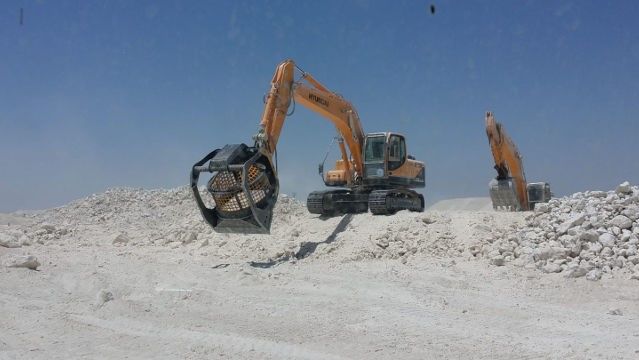 The site
A massive project that involved processing 300,000 m£ of material, saw 8 MB's units working on this site:
4 crusher bucket BF120.4, 2 crusher bucket BF90.3, 2 screening bucket, MB-S18 and MB-S23.
Working up to 20 hours a day to build the foundation of the new shopping centre in the middle of the Qatari desert, in the Shahaniya region.
Not only shopping malls but also streets and the Fifa World Cup 2022 building
"MB Crusher units have also assisted us in winning other contracts over the years"
- told us the spokesman of the Qatari company – for example in recent months we are crushing huge quantities of material to be used in the construction sites of the Fifa World Cup Qatar 2022, which will be the first World Cup ever to be held in the Arab world and the first in a Muslim-majority country.