MB Crushers don't retire and collaborate with newer models
07-01-2019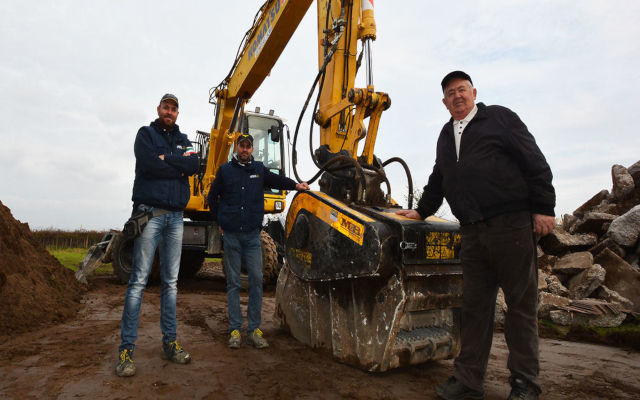 [Highways Today, January 2019]
In a world oriented to the development of new models – that make the existing model obsolete -, there is an exception that brings together reliability, innovation and cost.

When our Sales Reps tell me about our machines in action for the last decade and still working – describe Diego Azzolin, MB Crusher Production Director – l consider it as one of the best compliments, as it is proof that our goal has been achieved and, above all, that the investment made in our products continues to be profitable".

The first evidence is from a quarry 30 kilometres from Ljubljana, where the Crusher Bucket BF120.4 has been tirelessly working for more than 10 years: the Slovenian company says with satisfaction that the only substantial maintenance intervention was the replacement of the belts.
Whilst in Germany, a successful Bavarian earthmoving and demolition company bought a BF70.2 in 2011. Satisfied with the purchase, in 2012 they expanded their field of activities and acquired a screening bucket MB-S14 [...]. Given the outstanding results, in 2017 the company expanded even further the fleet, with a new generation crusher bucket MB Crusher BF70.2 S4 [...] "The three generations of MB Crusher buckets coexist perfectly – said the Bavarian company- and represent the main spark of our development toward new job opportunities and profitability."

The third example takes place at the General Scavi & Trasporti HQs in Verona. "There is no difference in terms of strength and productivity – says General Scavi & Trasporti – all points proved at work in the yard: the BF70.2 has been working for 7 years, it crushes without fail resistant concrete blocks and mixed material and it is still absolutely reliable".

To read more, click on the below portals to find the article.