MB Crusher Fills Customers' Needs
27-02-2019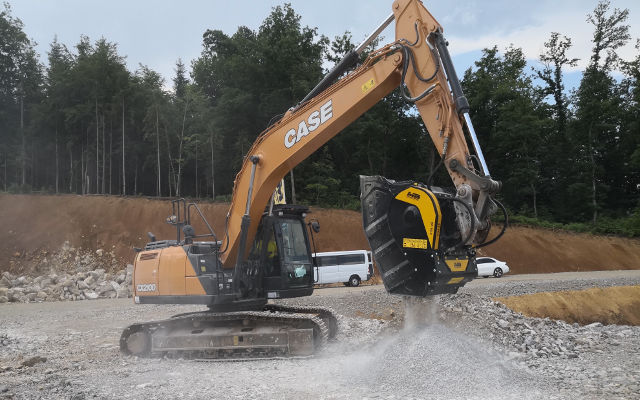 Tangible and genuine solutions. This is the most common desire of professionals and companies that are involved in construction services, demolition, roadworks, earth moving, industrial and urban development, trenching, excavations and tunnels, environmental reclamation in every part of the world.

For more than 15 years MB Crusher's mission has been to boost work, improve productivity, make companies competitive and to tirelessly win.

Tireless, is the perfect word to use, to describe MB's crusher buckets, that allow you to work non-stop for decades as the gears remain healthy with a simple few minutes of greasing, according to the manufacturer.

''There is a reason why we offer the widest range of crusher and screening buckets in the world: our 'first edition' units aren't 'disposable', when we release the latest version.
Our equipment continues to evolve from patent units, so already advanced, tested and appraised machinery. We improve everything that research suggests, while maintaining the quality that lead us to the top of our industry: our excellent on-site crushing, simplified operations, long life, competitive costs."

MB Crusher's Numbers
MB has been known for more than 15 years in the world of crushing, demolition and recycling.
In 2001 MB revolutionized work on the construction site, making it more productive and simple: it was the first company worldwide to patent a crusher bucket
20,000 crusher buckets sold: turn any machine into a real crusher with the largest collection of models in the world
17,000 square meters of production site and headquarters in Italy, seven branches, numerous logistics centers located in the various continents
Assistance, sales and after-sales 24 hours for 7 days