Everything comes in threes!
22-09-2021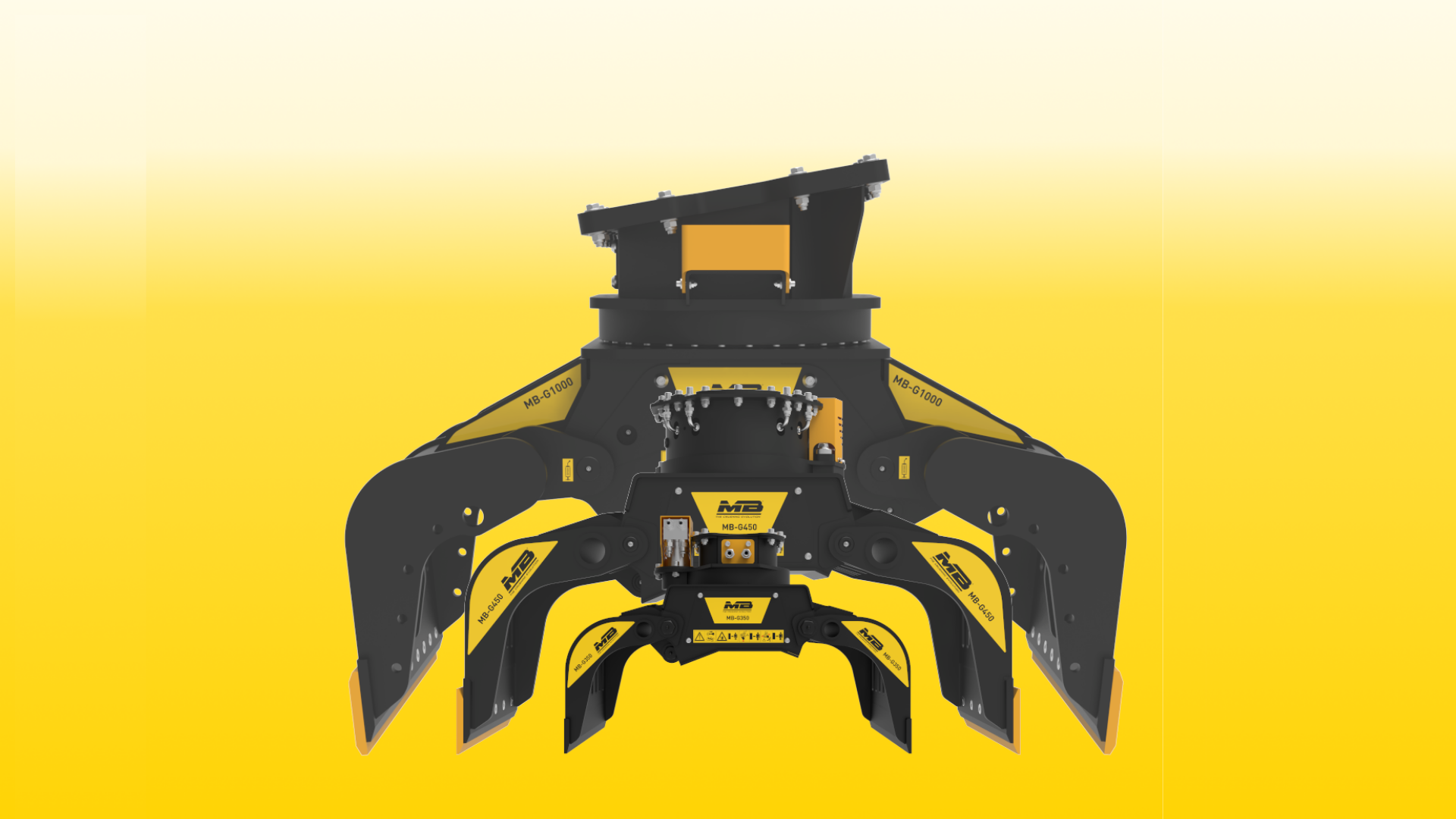 [EARTHMOVERS MAGAZINE - SEPT 2021]
"MB Crusher has launched three new grapples, suitable for handling logs, stones, debris, poles, positioning stones for drywall and clearing branches.
First up are the MB-G350 and MB-G450 designed for smaller excavators. The former weighs 85kg and is compatible with mini-excavators weighing from 1.3 to 2.6 tons. The latter weighs 292kg and can be installed on midi-excavators weighing 3 to 6 tons. [...]"
Read the full articles below: