The crusher bucket BF135.8 on stage at MARMOMAC 2017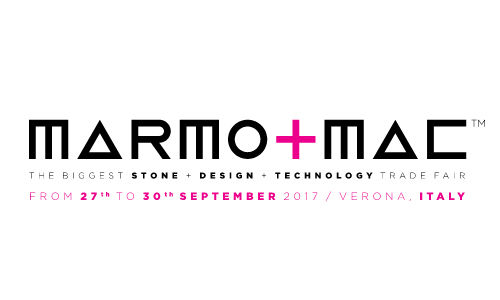 This line has been conceived and designed for quarry work, in order to guarantee high performance and low consumption as well as very resistant, hard-wearing materials. The line in question is the special MB Crusher range especially designed for quarry work, which will be on display this year with its flagship models at Marmomacc 2017, the key international event for the stone industry, ranging from machinery to instrumental products, from stone blocks to the most complex work processes.
In Verona from 27 to 30 September, three crusher buckets, a screening bucket for mechanical shovels and a grapple will be displayed on the MB Crusher stand no. 103, Avenue 11, located in the external area: the BF135.8 screening bucket, to be applied to excavators weighing 43 tons and more.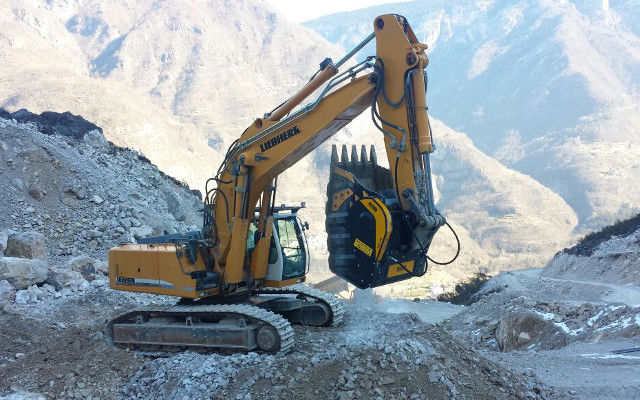 The BF90.3, recently featured in the vast quarry in Bahrain, where it was used to crush over 50.000m3 of rock to be re-used for road foundations.
In addition to the crusher buckets, MB Crusher will also be bringing to Verona the largest model of the screening bucket for shovels, mini-shovels and tractor-excavators weighing between 12 and 35 tons, i.e. the MB-LS220.
Last but not least, visitors to the stand will also be able to get a close-up view of one the largest models of rotating grapples, the MB-G1200. A versatile and hard-wearing product which, thanks to its interchangeable claws and 360° hydraulic rotation, can handle large loads and unusual shapes.
MB Crusher @Marmomac 2017 stand no. 103, Avenue 11