Why and how to recycle concrete
04-08-2021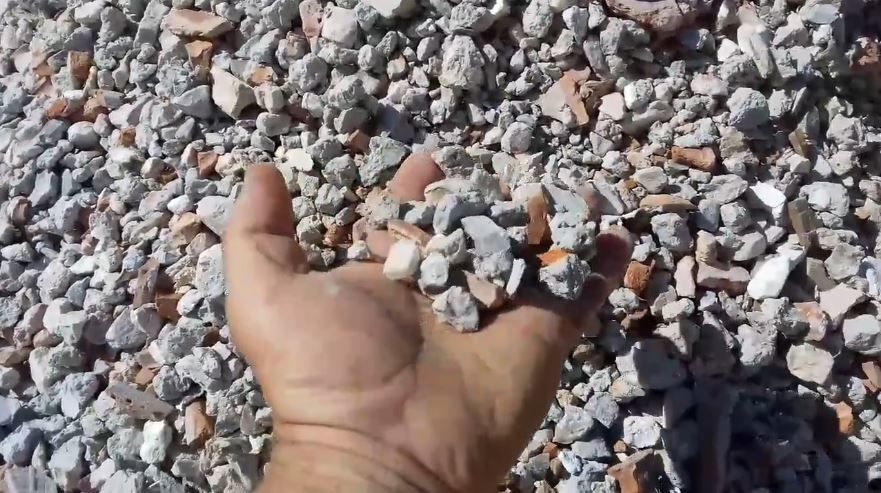 When any concrete structure, road, sidewalk or parking lot is destroyed instead of disposing of the demolition waste it should be crushed into high-quality aggregates, creating Recycled concrete aggregate (RCA).
The benefit of recycling aggregate includes:
✓ Reduce the quantity of debris sent to landfill
✓ Avoid disposal centres fees
✓ Limit the usage of natural aggregates
Why use recycled concrete aggregates?
Using RCA is so much cheaper than using the virgin aggregate, plus it helps the environment.
Natural aggregates are still in reasonably plentiful supply, however, landfill levies are rising. For companies, the process of dumping old concrete and purchase aggregates is no longer feasible as the costs involved in this operational method are high and they are a direct impact on companies profit.
It makes sense to use MB Crusher units to crush waste at the demolition site and process concrete debris into high-quality recycled aggregates, saving tons of costs.
So why should YOU do it?
Because you can use your carrier to create opportunities for your business by:
✓ Eliminating landfill fees
✓ Stop paying transportation to get rid of the material
✓ Selling extra aggregate not needed for your project and make a profit
✓ Saving on the acquisition of gravel and rock aggregates
All thanks to MB Crusher units!
What projects can be done with Recycled Concrete?
✓ Bases of roads and sports fields
✓ Foundation / Piling / Building slabs
✓ Walkways / Pathways / Driveways
✓ Garden Beds / Landscaping
✓ Retaining Walls / Rip-Rap
✓ Drainage ​
RCA is versatile and its uses are comparable to natural stones aggregates.
How to recycle concrete?
By using your heavy machinery and add an MB Crusher attachment to your fleet, you will have a closed system to crush rubble into high-quality recycled aggregates.
MB's mobile jaw crusher is designed to crush into an even grading, meaning high-quality product from waste. Output can be regulated to obtain different sizes, suited for different applications. Size separation can be done with the MB's trommel bucket, whose grid panels are easy to change.
MB Crusher attachments provide a sustainable way to reduce the amount of waste and contribute to strengthening the in-situ recycling process to reuse the existing material, rather than replace them or take them to process plants elsewhere. Give us a call to know more!