Telehandlers and MB Crusher's products is a winning combination
15-02-2022
Working in tight urban areas turns into a simple job by installing one of MB Crusher's units to a telehandler.
Using telehandlers on an urban construction site isn't a new idea and stems from the fact the machines are compact and extremely versatile.
Their popularity is steadily growing because contractors see the benefit of having a multi-purpose machine at their disposal, especially when space is limited and you can't fit several machines on the site.
By using a telehandler on the job site, you get:
An industrial work platform;
a mini-crane;
a load-lifter;
a forklift.
These wide range of jobs becomes possible when installing MB Crusher's attachments, transforming the telehandler into a mobile crusher or screener.
Are they compatible with my telehandler?
MB-L
There are four crusher bucket models available to allow the telehandler to collect debris, rocks, bricks, and concrete then crush the rubble into backfill.
The telehandler, which was previously used to only move the material, will also start producing aggregates.
MB-HDS
By using the four MB-HDS shaft screen models, the telehandler turns into a machine to select and reduce a variety of materials.
From excavated soil to demolition debris, twigs and drywall, everything obtained on site can be immediately reused.
This innovative line of products shows how effortlessly the shafts can be changed on site. With one HDS unit, and different shaft kits, the telehandler turns into a multi-purpose machine capable of processing large amounts of material.
MB-LS
When it's necessary to separate coarse and fine material, there are two models of screening buckets that are compatible with a telehandler.
Both models are equipped with baskets made up of interchangeable panels, available with different sized screens according to the job site's needs.
The chosen screen panels can be changed on site by simply unscrewing a few bolts.
Which unit suits my project?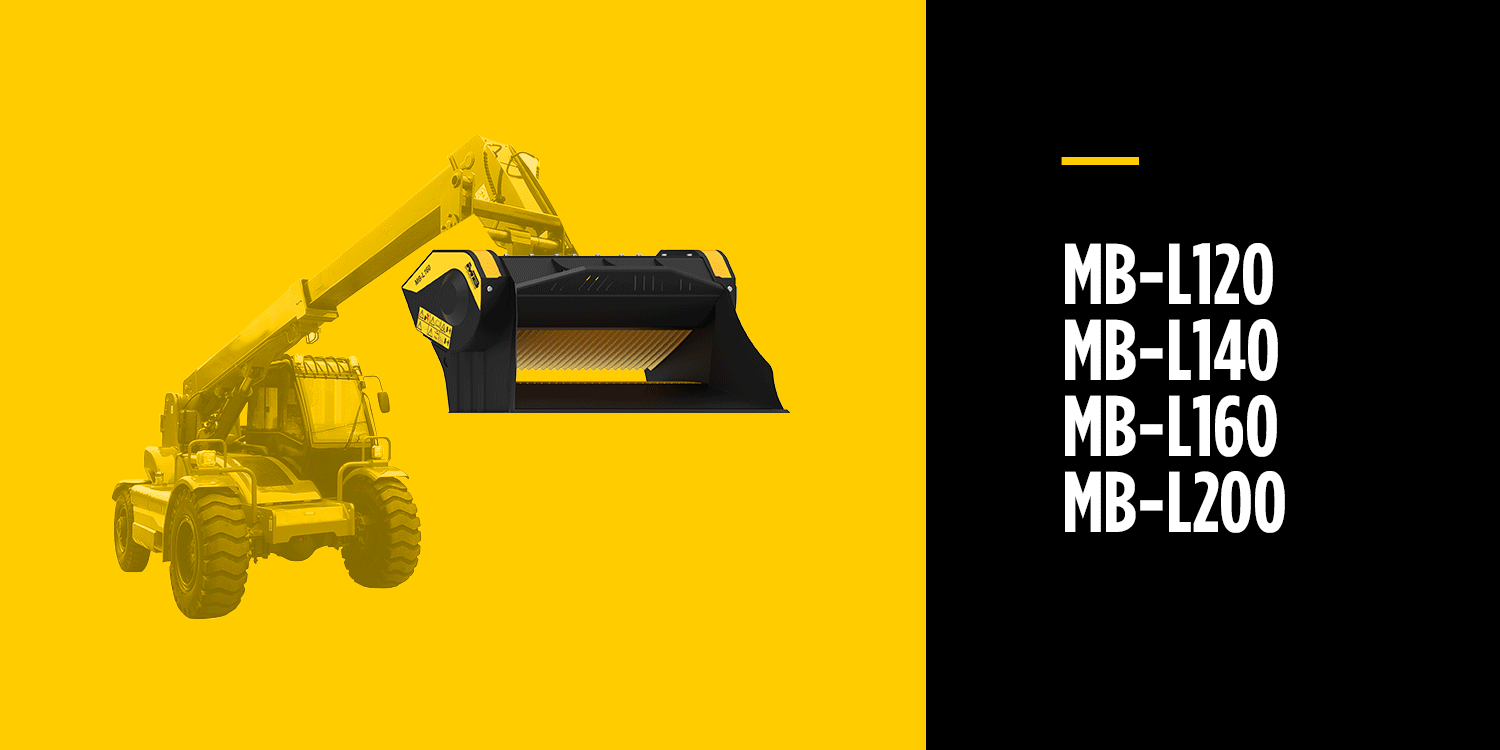 Having one option is not an option.
Telehandlers are built specifically for handling material. But why should you limit the possibilities when you can simply install one of MB Crusher's units to the machine and expand what the machine and the operator can do?
Reduce your expenses and bring better job site mobility to your next project.
Make your next construction site more efficient!