Prepare for Uncertain Times
03-03-2021
With a world full of uncertainties, you might start pulling back the plans you had for your company's growth until the uncertain times have passed. Instead, make sure that your company is ready for any obstacle thrown its way. The MB Crusher line of attachments helped alleviate some of our customer's worries.
Without those concerns blocking their plans, they were able to grow and expand their company according to plan.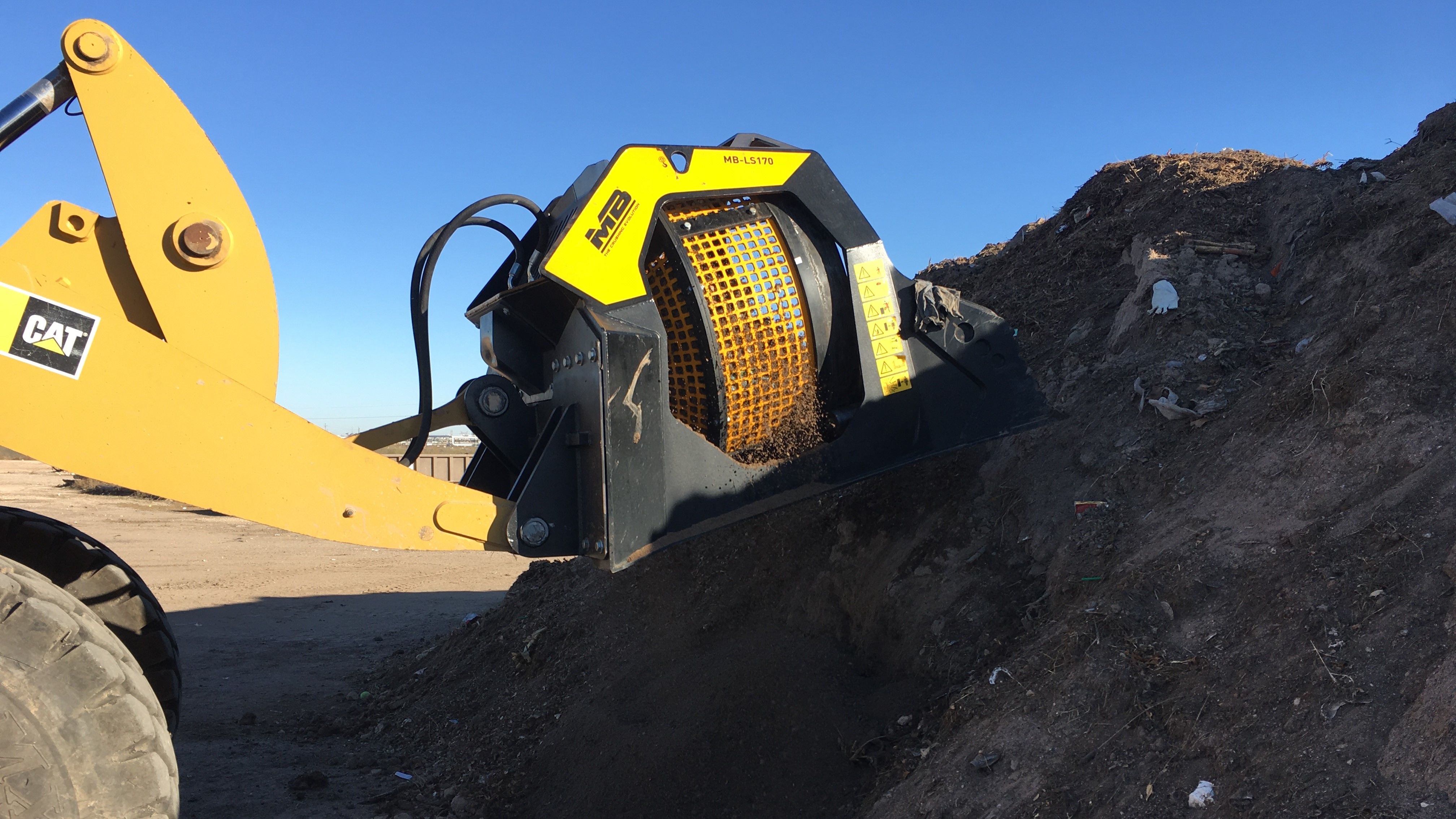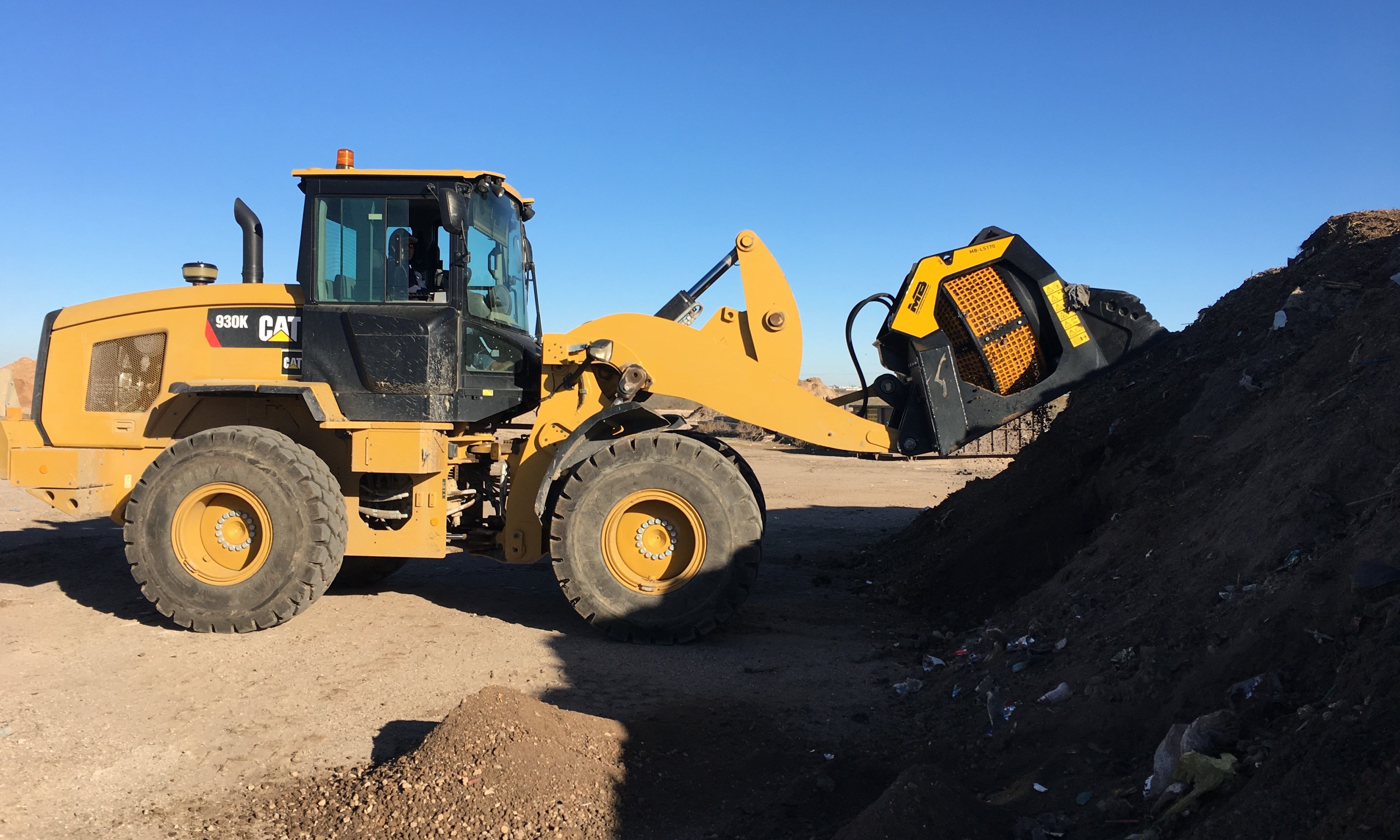 REDUCING COSTS
The City of Odessa wanted to find a way to reuse the soil that their street cleaners picked up. Their police and bomb department wanted to reuse the soil to reform berms around the town. However, they soon realized the dirt was unusable because it had been mixed with trash and they didn't have a way to separate the two materials from one another.
Instead of continuing to spend money on transporting the waste material to a landfill, then purchasing and transporting new material to the areas where the berms need to be reformed, they turned to our screening buckets.
With the MB-LS170 screening bucket, they were able to: separate the soil from the trash, use the material to reform the berms and save money and use it for other repairs in the city.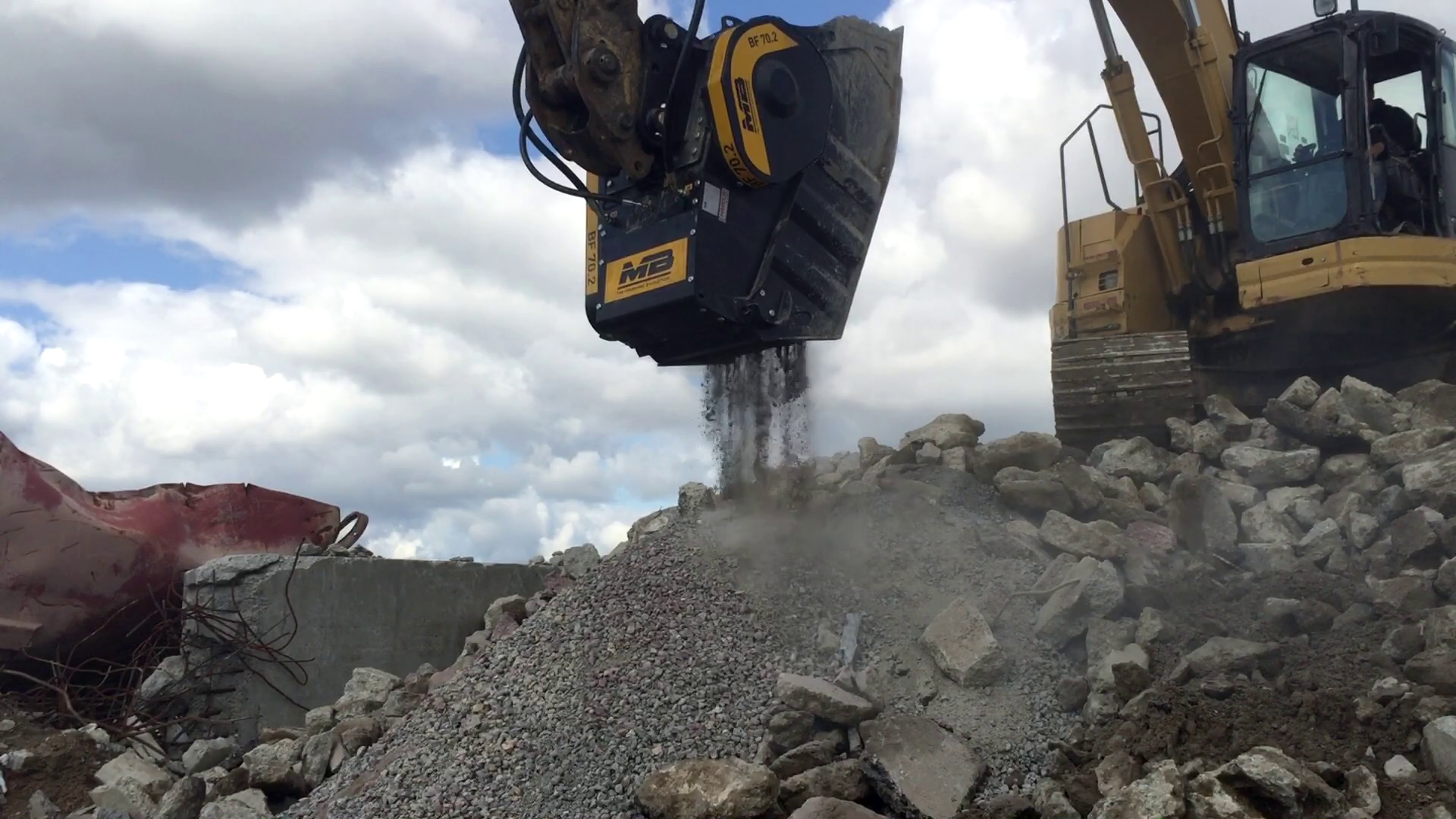 PRODUCING AGGREGATES
One of our customers in California wanted to produce their own aggregates from the reinforced concrete that they obtained from previous demolition jobs. But it started to worry them that they wouldn't find a unit that can crush the concrete without the steel jamming the crusher.
When they found the BF70.2 crusher bucket, they liked its ability to crush around the steel and spit it out on the bottom of the attachment. With the unit they crushed the concrete and sold the material to customers or reused it for their future projects.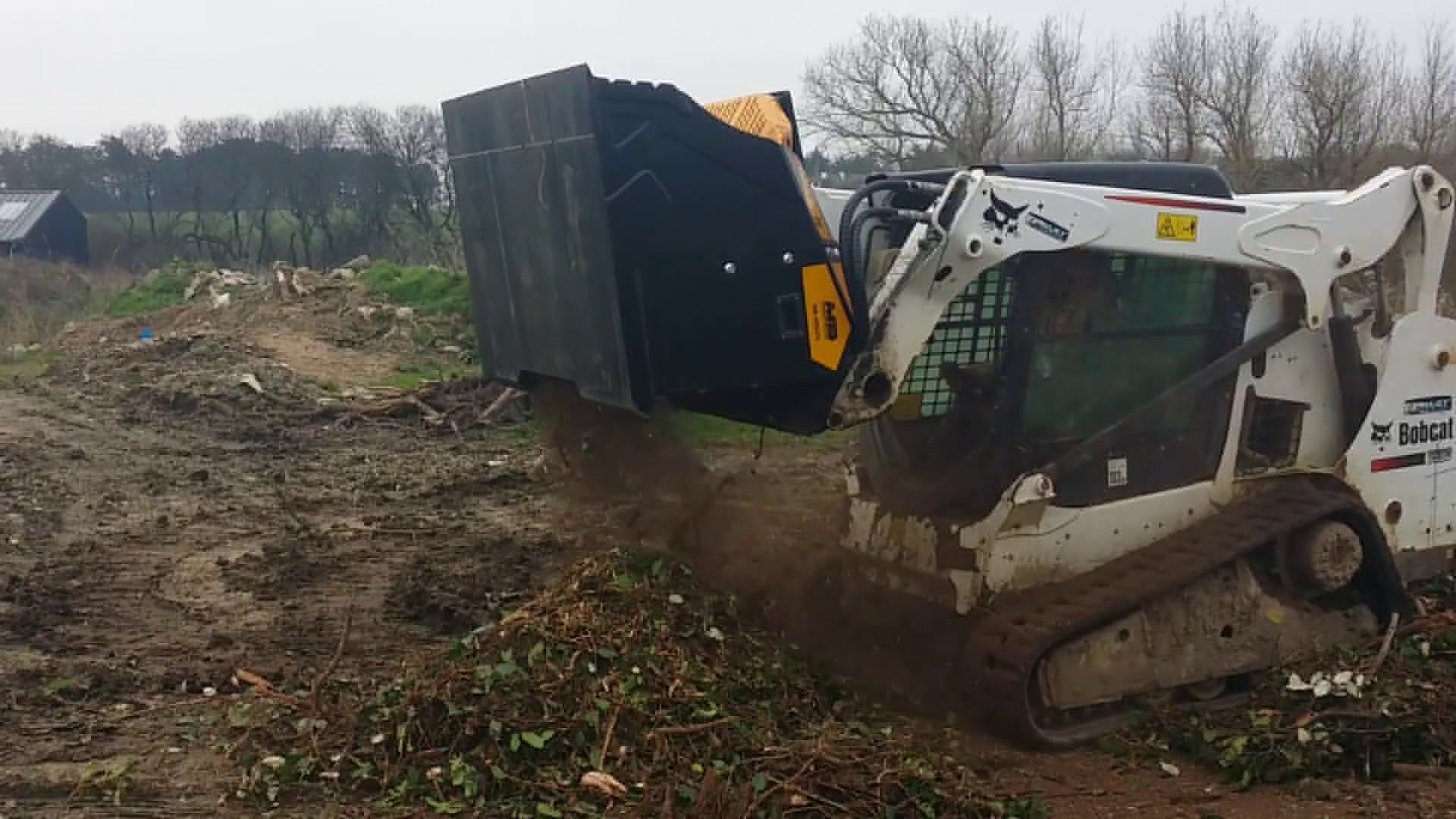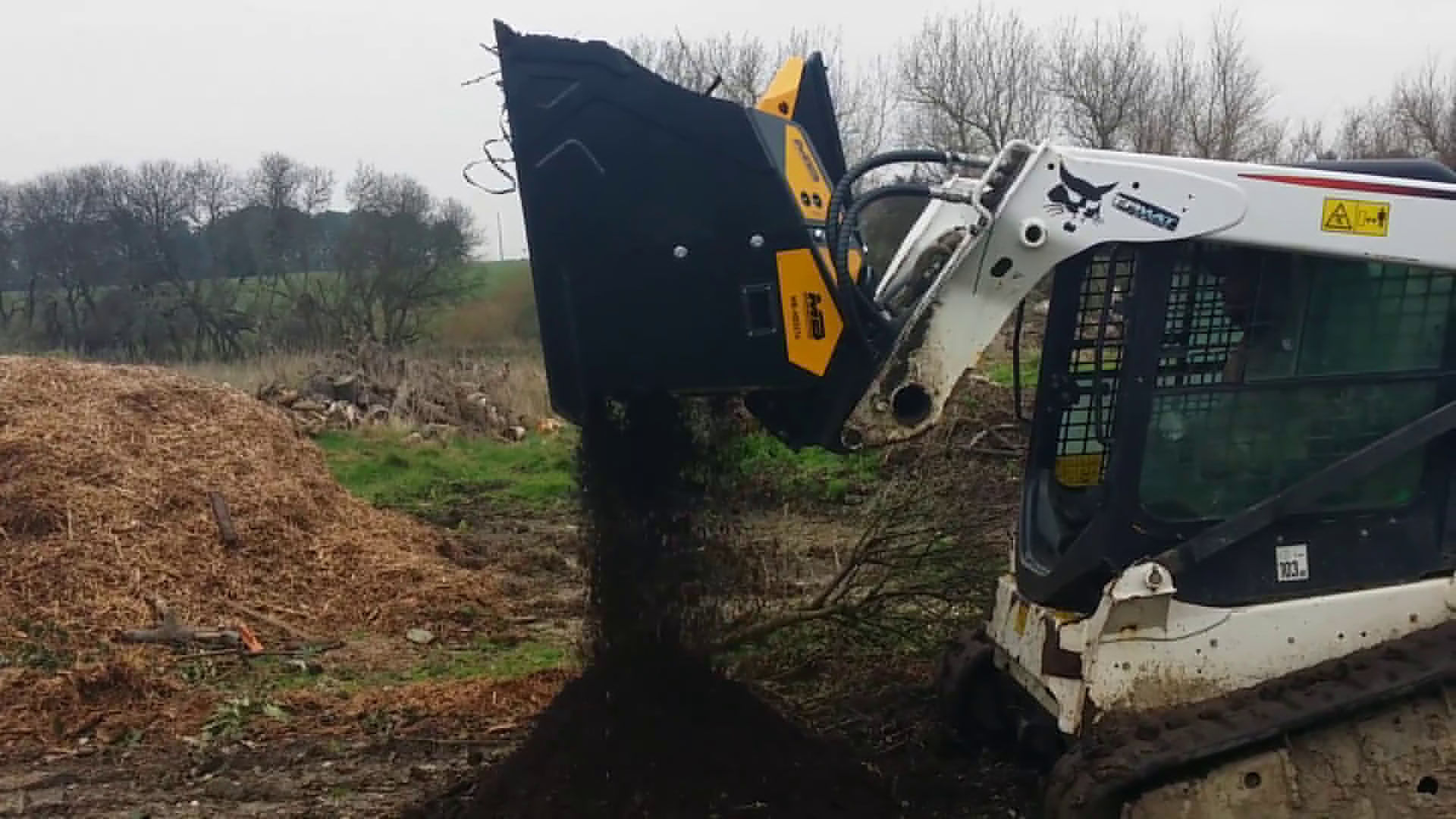 PROCESSING MATERIAL
Our customer wanted an attachment that processed different types of materials and purchased the MB-HDS214 shafts screener. While being the smallest in the line the unit was able to crush brushwood and mixing it with soil and produce compost.
Now, with the interchangeable shaft kits, they can easily crush or sift different kinds of material and go from an agricultural site to a construction site located in the city.