Improve recycling and reusing materials
23-08-2022
Recycling gypsum Sulfate, wood, silicate, clay, salt, foundry steel fluff, ashes and twigs.
These are some odd materials that were reclaimed using MB Crusher attachments.
MB Crusher attachments took part in recycling brownfield, foundry waste, clumped salt and much more. As excavators are largely available use them more, use them to recycle. You know it makes sense.
MB Crusher attachments were created for the construction, demolition, groundwork and roadwork jobs. But as time passes by they found new applications in the mining, tunnelling and trenching fields. But it does not end here we are now facing a new recycling chapter where we tackle a multitude of tasks in agriculture, foundries and forestry, plus… some odd reclamations jobs.
We need to recycle more. We ALL need to recycle more.
So how would a chemical company improve their circular economy?
By sifting 150 thousand cubic meters of gypsum sulphate contaminated by nylon sheets. Using a Caterpillar 323 and a trommel screener MB-S18.
Do you need to sift material from impurities? The grid size can be tailor-made and exchanged by unbolting a few nuts.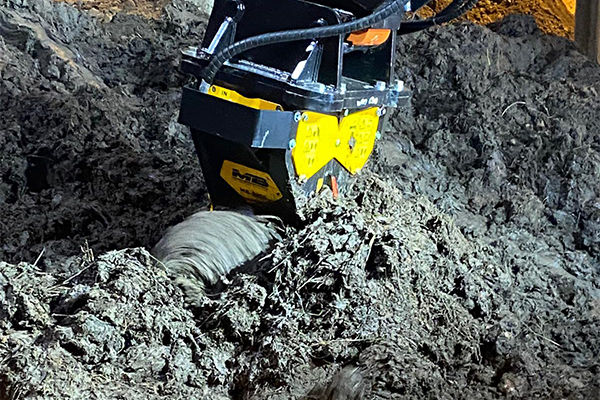 How would a reclamation company increase their plant efficiency?
Using an MB-R800 drum cutter mounted on a Kobelco SK130 to mix sticky and wet materials before feeding the thermal plant.
Do you need to optimise your processes? Ask any questions to our consultants.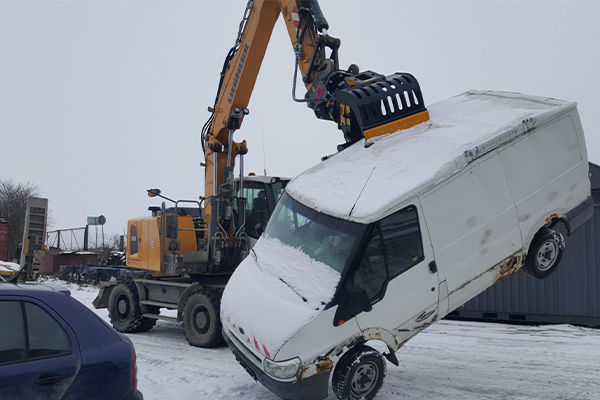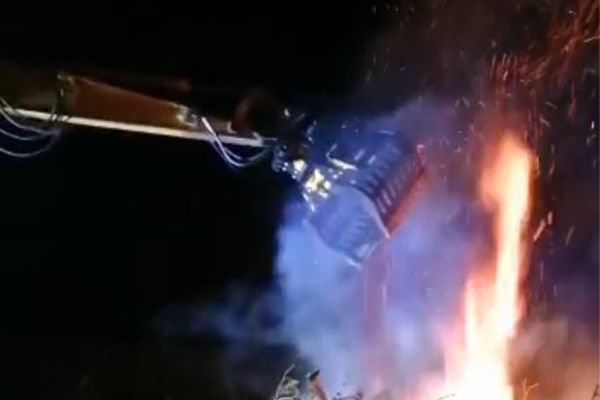 Do you need control and precision?
MB grapple line will feel like having a hand at the end of your excavator boom. Facilitate your daily tasks, get your unit today.
How can you aerate salt, sift foundry steel fluff and, blend ashes by using your excavator?
By installing one of the MB Crusher padding buckets to your heavy machinery. They all come with interchangeable rotors. You choose the unit for your carrier and then you can choose several sets of shafts and change them based on the task ahead. Recycling different types of materials became as easy as 1.2.3.