MB GENERATION 3.0
01-03-2016
MB's crushing power
MB Crusher is ready to globally launch the third generation of attachments that have shaped the history of crushing and screening. After a decade on the market, the BF90 is still the most popular and awarded model. For the first time ever, the new generation of these upgraded attachments will be on display and working at Bauma 2016 DEMO AREA, the renowned construction and earthmoving fair.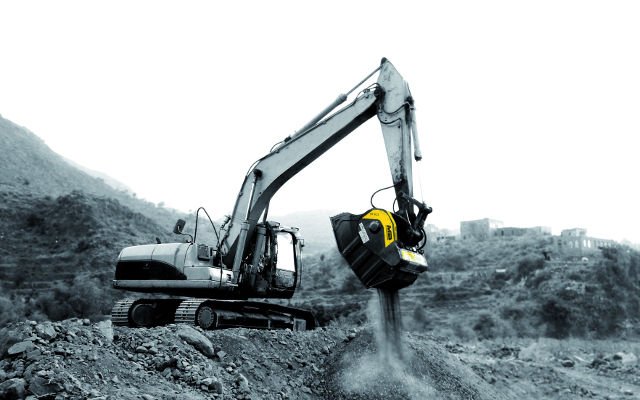 Designed for excavators, regardless of size and brand, the new renovated BF90 crusher bucket is now even more compact with better balance in the collection phase. The crusher's mouth was further expanded to increase the crushing needs and productivity. Our low noise impact crushers, equipped with the dust suppression and iron separator accessories, can be easily used in any construction site, even in residential areas with environmental regulations.
MB's crushing power has a range of productivity rates from 16 cy/h to 54 cy/h and adjustable outputs for crushing the hardest and most tenacious materials, such as basalt and granite.
MB buckets are the most effective eco-friendly tools in: demolitions, recycling, excavations, road work, quarries, mines and environmental remediation. They are made for crushing, screening, and reusing inert material directly on site.
MB Crusher is the worldwide manufacturing company that offers a complete range of 18 crushing and screening attachments for excavators, loaders, skid steers and backhoes with a 24 months warranty.