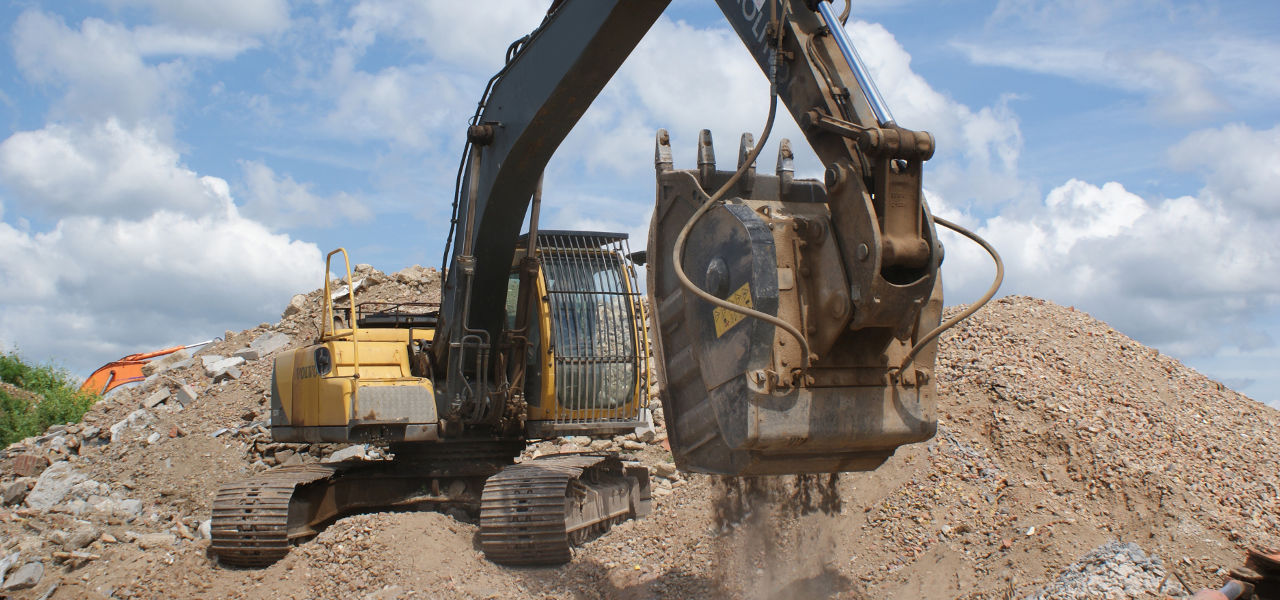 Webster Grab Hire, a small reclamation yard dealing mainly with demolition and construction waste from building sites, is very pleased with its MB BF90 crushing bucket supplied by Worsley Plant.
Geraldine Faulkner visits the materials recycler to find out why
Who else other than a material reprocessor can come up with the clever wheeze of being paid to take away someone else's unwanted materials (which in the past would have ended up in landfill), putting it through a 'tidying up' process and then selling it on; sometimes to the same people it was purchased from?
Indeed, only a material reprocessor such as Tony Webster who runs Webster Grab Hire, a reclamation site near Rayleigh in Essex.
"Webster Grab Hire is a family-run business with just me and my nephew Tony. It has been going for 10 years. I started off doing block paving and laying drives, then I got a grab lorry and acquired a partner and we built the business up until we were running eight lorries. As we got busier, we bought more vehicles and the block paving took a backseat," recalls Webster, who has since parted company with his partner and now focuses on the reclamation side of the business with his nephew, Tony James. "Business is picking up though and I've put another lorry on the road. Even though there's a lot of competition out there, you've got to speculate to accumulate."
And investing in the right piece of kit which meets clients' requirements, assists your required turnover and accommodates the size of your yard (which is not large) is essential.
This is why Webster has bought an MB BF90 crushing bucket – purchased from Worsley Plant – which can demolish, crush, recycle and load material. [..]
Top
Contacts